Welcome to the accordian market
This is the place you can go for all your accordion shopping needs
This website is for the TRUE accordion fans. But if you are not a big fan of accordions we are open to newcomers `
Our shop has been open for almost 70 years and our family have been making accordions throught the 1910s. We started making accordians back during the American great depression. Our family was extremly poor and the economy was doing very bad. We had nothing better to do so we got to work creating accordions. People around our city started taking intrest in them and eventually they took off. People from around the world started taking intrest in our not so small accordion business. Back then we worked day and night to creat all the accordions to meet demand. Today our process for making accordions is very percise and we take extreme care with creating every one. It takes around 1-2 months to make one accordion but if we have some extra hands around the shop it can take only 3-4 weeks.
SHOP
Accordion, Mugig Kids Accordion, Ten Keys Toy Accordion, Solo and Ensemble Instrument, Musical Instrument for Early Childhood Teaching (white)
This is a great beginner accordion just for kids. The purpus of it is to introduce the love of acordions to children and kids.
$55.99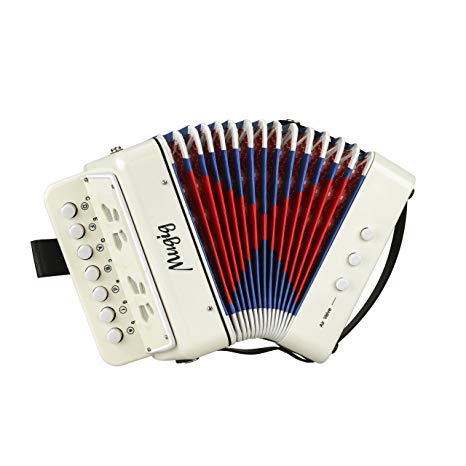 Hohner Accordions 1303-RED 12 Bass Entry Level Piano Accordion, Red
This is a lovely red accordion with a tremolo tuning. It is also a beginner level instrument but it is more on the professional side. It's very durable and can survive if you drop it a couple of times. Make sure if you do drop it tho you pick it up off the ground.
$479.00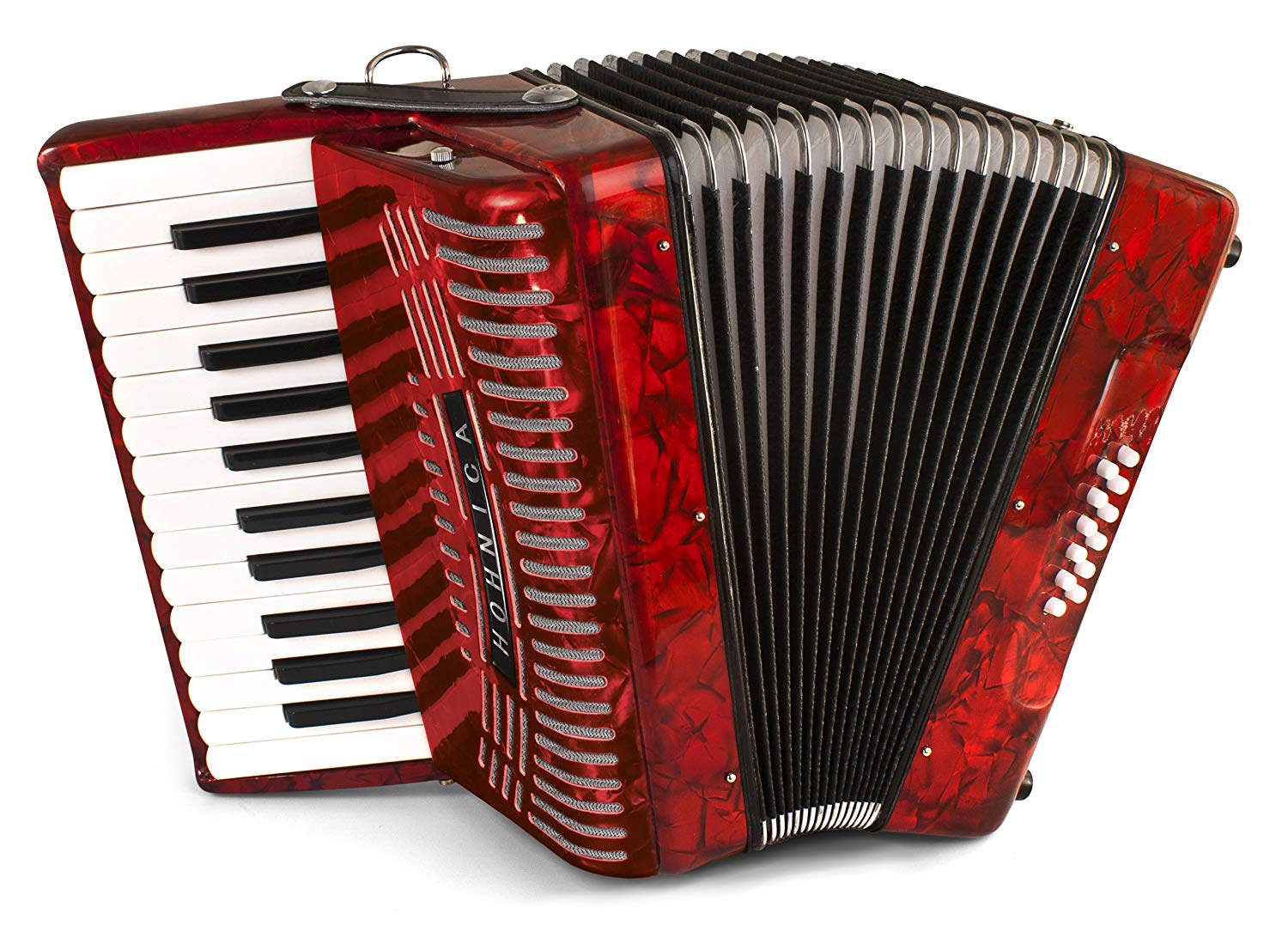 NEW Scandalli Super VI Extreme Piano Accordion LMMH 41 120, Black
An extremely high tier accordion is only for the most talented accordion players. It has loads of functions and properties. It was change the sounds to the sounds, it has an equalizer so you can adjust the bass and treble of your sound. Be careful with this one, it is robust but if you drop it, it may break. Once again make sure you pick it up off the ground if you drop it.
$11,999.99